Sapulpa, OK Appraisers
A Appraisal Services Inc
If you need professional appraisers for your real estate properties or antique pieces, A Appraisal Services Inc is the practical choice. We guarantee accurate appraisal services for commercial and residential areas, farms, and ranches. Let A Appraisal Services Inc exceed your expectations!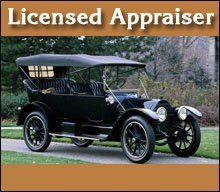 Your partner in complete appraisal solutions:
Real estate appraisals
Antique appraisals & Fine art appraisals
Antique dealers
Mineral appraisal
Producing and non-producing
Residential appraisal and consulting
Business assets
Classic and Collectible automobile appraisals
Coins documents
Estates appraisals
Business assets, Equipment and Personal Property appraising
Contact A Appraisal Services Inc today at 918-227-0250 for business hours.